My Sweetie and I are going to the
Mecum Auto Auction
in Dallas tomorrow. I have to say that I am much, much more excited about this adventure than my Sweetie, but she's a trooper and will be at my side as we peruse the well over 1000 awesome cars that are set to cross the auction block this week.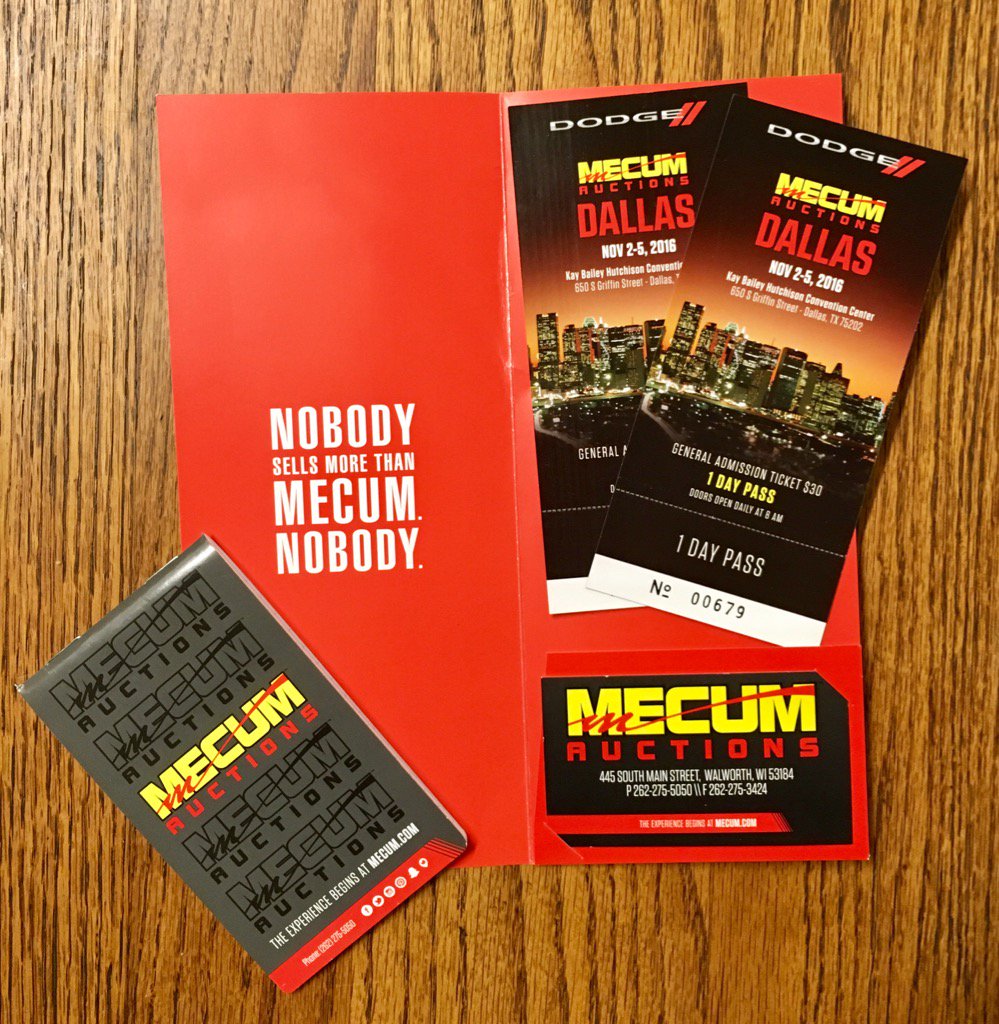 I enjoy classic muscle cars and pretty much all super cars. A Ferrari Dino and Chevy Nova SS have been in my dream garage since I was a teenager. A Restomodded Nova with my name on the title would... well... it would be a treasure. I've watched the big auto auctions pretty much since they started airing on TV. One of my very few bucket list items left to accomplish is to attend a
Mecum Monterey
or a
Barrett-Jackson Scottsdale
auto auction.
We couldn't attend Mecum Dallas for the past few years because of my health, so being able to attend this year is even more awesome. Another wonderful gift from my donor family.
So what does attending an auto auction have to do with Idiopathic Pulmonary Fibrosis (IPF) or a lung transplant?
I like muscle car projects, and I enjoy watching the classic car shows on TV. I think "That would be a cool project" and 'Maybe one of these day...". Before my transplant, when it started looking like the fibrosis was rushing me towards my expiration date, I lost any joy in watching these awesome automobiles on TV. Each thought of "That would be a cool project" was accompanied by the knowledge that I would never be able to build another engine, or tinker around with another cool car. Those were the times I was closest to my mortality, and at my lowest emotionally.
As I started ticking off post-transplant milestones, the classic car television shows and auto auctions became enjoyable again. Last year I couldn't go to Mecum due to health issues, I'm so enjoying the fact that tomorrow we get to go. I have to be honest, I've been worried that something would happen, that I'd catch some stray virus and end up back in the hospital, but nope, we are going.
Can you tell I'm kinda excited?
Over a thousand cars, buffed up and looking their best, ready for the auction block. Who knows, I just might see the perfect resto-modded SS Nova. Not just a really cool car, but a symbol of my new life and living without an expiration date.